Detention Officer Injured
03/09/2016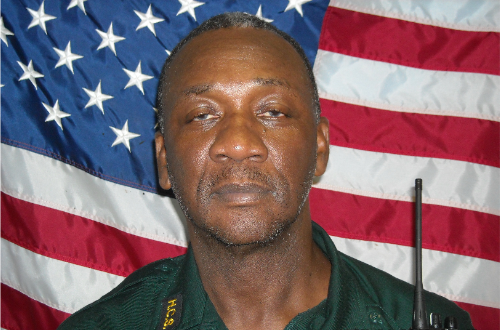 Detention Officer Jimmy Smith
At approximately 1750 hours on March 8, 2016, Detention Officer Jimmy Smith was injured in an incident when an Inmate, Santos Mendoza attacked him.
Smith and a 309 inmate were picking up trays after the evening meal as they made their rounds and as they got to D-pod Smith noticed that the trays were not by the door but by the garbage can. Officer Smith stated as he walked in to D-pod. Inmate Mendoza started towards him in a threating manner Officer Smith ordered Mendoza to stand down or he would be pepper sprayed and at that time Mendoza hit Officer Smith in the Jaw. The 309 inmate with Officer Smith stepped in between Officer Smith and Mendoza and pushed Mendoza away from Officer Smith and held Mendoza until other Detention Officers could arrive and take control of the situation.
Officer Smith sustained injuries to his jaw and was transported to Wadley Regional Medical Center at Hope and then later transferred by Pafford EMS to St. Vincent Hospital in Little Rock. Officer Smith suffered at least three fractures to his jaw and will undergo surgery Thursday in Little Rock.
Santos Mendoza was booked into the HCDF on January 11, 2016 on a Court Order for a Mental Evaluation and was to appear in court on April 7, 2016 in that matter. Mendoza will face new charges of Battery in the Second Degree a Class D Felony in this incident. Mendoza will continue to be held in the HCDF pending a First Court Appearance on the Battery charge.