Battery 2nd Degree Arrest
04/06/2016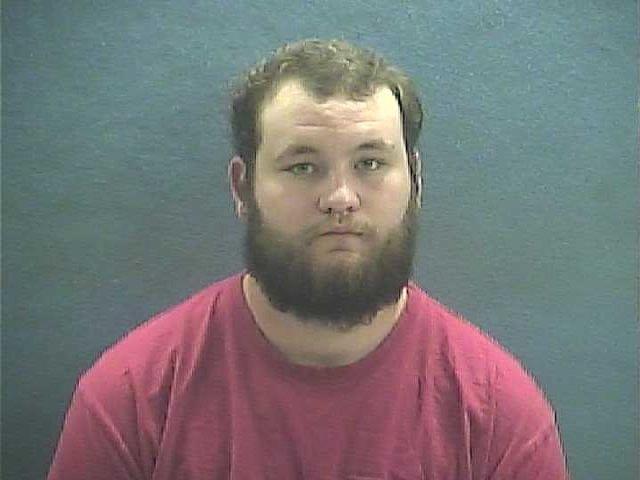 Kylan Ford
At approximately 2:24 am, on April 3, 2016, Sgt. Jim Bush was dispatched to Wadley Regional Medical Center in Hope in reference to a Battery 2nd that occurred on Hempstead 5.
Upon arrival he made contact with Chase Fitzburg. Who would not tell Sgt. Bush any details of what happened and would only tell me that someone hit him knocked him unconscious for no reason. Chase had blood coming from his nose and had swelling above his nose on his forehead. Witness put Fitzburg into a private vehicle and transported hi to Wadley Regional at Hope. Sgt. Bush then made contact with the people that took Fitzburg to the hospital,
Witness told Sgt. Bush that they were at a party on Hempstead 5 and that Fitzburg was playing beer pong and then Kylan Ford came out of nowhere and punched him. He stated that there was not any kind of argument before he hit him.
Witness stated that Fitzburg was knocked unconscious after the first hit and he and a female witness put him in his car to take him to the hospital. Fitzburg was treated for a concussion, an orbital fracture, a nasal fracture, as well as a maxilla fracture.
The female witness also stated that she seen this happen but advised Sgt. Bush that after Ford hit Fitzburg he claimed that Fitzburg said something about him which caused him to hit him. The female witness also stated that there was no communication between Fitzburg and Fitzburg at the time Kylan hit him.
At approximately 1:50 PM on April 3, 2016, Deputy Luke Sorensen was dispatched to the Hempstead County Sheriff's Office in reference to a follow-up on the incident.
Upon arrival he made contact with Chase Fitzburg, Who stated that last night he had been at a party in Springhill, Ar. Fitzburg stated that he was hanging out with some friends, playing beer pong, Fitzburg stated that he was knocked unconscious and the next thing he remembered was waking up in the emergency room.
Kylan Ford turned himself in on Wednesday April 6, 2016, to Sheriff James Singleton and will face Battery Second Degree Charges for the incident. He was booked into the Hempstead County Detention Center and is awaiting a first court appearance.