Two Detention Officers Receive Minor Injuries
04/12/2016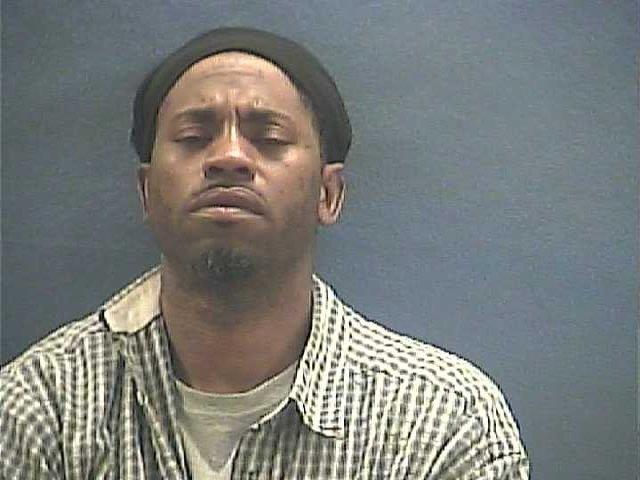 Larry Morris
At approximately 1900 hours on 04/11/16 Sgt. Jim Bush was dispatched to the Hempstead County Detention Center in reference to an inmate fighting the detention officers.
Detention Officers advised Sgt. Bush that they went into C-Pod where Inmate Larry Morris had broken a piece of Plexiglas out of a window in the detention center Detention Officers Pendergrass, Mills, and Tuberville were the first officers to get to C-pod. They stated that at that time Inmate Larry Morris had a large piece of Plexiglas approximately ¼ inch thick by 8 inches wide by 18 inches long that was broken to a point at one end. and was holding it in his hands.
The officers gave commands telling inmate Larry Morris to drop the glass but he was not compliant. Detention Sergeants Hardeman and Malone arrived and also ordered Inmate Morris to drop the glass and he still did not comply. Sgt. Hardeman then administered a 2 second burst of OC Spray to Inmate Morris. Detention officers reported that at this point Inmate Morris attempted to charge towards Sgt. Hardeman with the Plexiglas raised as a weapon. Other detention officers subdued Inmate Morris and took him to the floor.
During the struggle Inmate Morris hit Detention Officer Mills on the left side of his face, and bit Officer Pendergrass on his left arm as they placed him in handcuffs and escorted him to the booking area. Both Detention officers received minor injuries and were treated at the detention center. Inmate Morris was decontaminated for the pepper spray and returned to a cell.
Inmate Morris in jail since February of this year was originally charged with Possession of Drug Paraphernalia, Possession of Controlled Substance and Parole Violation. After this incident he was charged with Battery 2nd Degree on a Correctional Officer and is awaiting a first court appearance.