Arrest Made Two Residential Burglires
04/13/2016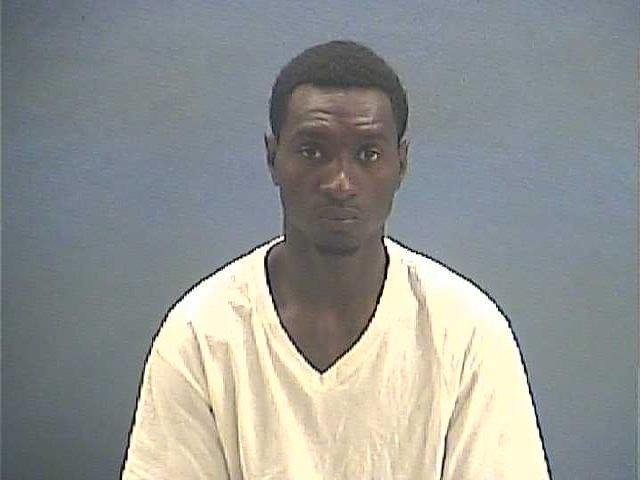 Deatric D. Cherry
Arrest made in Two Residential Burglaries
On April 08, 2016, Inv. Justin Crane was dispatched to 126 Hempstead 108 in reference to a residential burglary that had already occurred.
Upon arrival he met with Evelyn Hollis, the realtor that the house is listed with. Evelyn stated that she came to show the property to someone and noticed upon entry that a bedroom in the house had been ransacked. Evelyn stated that a storm window had been broken out in the rear of the house.
During his investigation Inv. Crane was able to lift two finger prints from a window the fingerprints were also photographed by Investigator Gary Dorman prior to lifting. After dusting for fingerprints investigators observed what appeared to be human hair on top of the bed. I then photographed the hair and collected it as evidence. Inv. Dorman also located foot prints on the shop door behind the residence where it appeared that someone attempted to enter the shop by kicking the door.
Evelyn stated that she spoke with Lois Eckert, the home owner and it appeared that nothing was missing, but Lois would come inventory the residence as soon as possible. Lois currently lives in Texas.
Due to the evidence (fingerprints) submitted to the Crime lab at UAHT analyst were able to determine that the prints belonged to Deatric Cherry.
2nd Burglary
At approximately 2304 hours on March 12, 2016 Tyler Krumnow was dispatched to 134 Hempstead 108 in reference to a Residential Burglary call.
Upon arrival he made contact with Clay Lance. Clay stated that he left his house at 1000 hours to have a day out with friends. Clay stated he came home around 2200 hours to see that his back door was wide open and the window by the back door open all the way.
Clay stated that the screen was taken off the window. Clay stated that the following items were stolen: White Xbox 360 $300.00, Xbox Game Call of Duty Blackops $50.00, Xbox Game Call of Duty World of War $50.00, Xbox Game Tiger Woods Golf $50.00, Team Roping DVD $20.00, Hunting DVD $20.00, Duck Commander DVD $20.00, White Xbox Controller $50.00 x2, Black Glock 23 .40 Cal $500.00, Black Forbus Holster $20.00, and a Crown Royal bag with $3.00 in change in the bag. Clay stated that the suspect tried stealing the TV but could not get it off of the wall mount. Deputy Krumnow recovered 4 finger prints off of the TV wall mount.
Those four prints were sent to the Crime Lab at UAHT which examiners identified as belonging to Deatric Deshaun Cherry originally from the Dallas area but resides in Hope for the past several months. After further investigation Inv. Justin Crane identified some of the stolen property taken Lance's home in a pawn shop in Texarkana.
Deatric Cherry was arrested by Inv. Crane and transported to the Hempstead County Detention Center where he was booked on Residential Burglary and Theft of Property, Cherry is awaiting a first court appearance.