Aggravated Assault
05/02/2016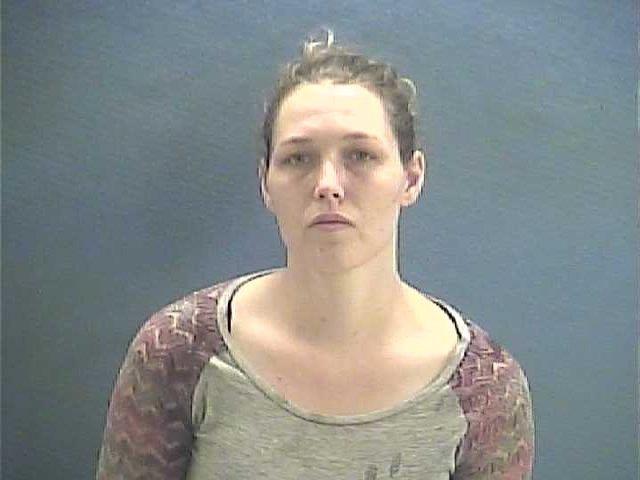 Andrea Ballard
Aggravated Assault
May 1, 2016
On May 1, 2016 at approximately 1401 hours Deputy Sorensen was dispatched to a disturbance around the 600 block of Hempstead 11. Dispatch advised me that a subject called and stated that her son's girlfriend tried to burn the house down and attempted to stab him.
Upon arrival at 595 Hempstead 11 Deputy Sorensen made contact with John Witcher. John told Deputy Sorensen that his girlfriend, Andrea Ballard, tried to stab him with a kitchen knife. John also stated that Andrea told him that she was going to cut his throat when he was sleeping while holding the knife. John stated that before this happened he and Andrea got into an argument and she attempted to set the house on fire. John said that Andrea took a butane torch and light it and stuck it to the back of the residence. John said that Andrea told him that she would burn the house down.
John said Andrea grabbed a kitchen knife and started trying to stab him with the knife John also advised that during the argument Andrea hit him several times.
Deputy Sorensen then spoke with a witness who said. That he was with John and Andrea when they started fighting. And saw Andrea attempt to stab John with the kitchen knife. Witness stated that Andrea told John that she would cut his throat while he was sleeping.
Deputy Sorensen recovered the knife and butane/torch bottle the victim then showed Deputy a burn mark on the Northeast side of the residence. John told Deputy Sorensen that this was the spot where Andrea stuck the torch to the residence at. Deputy Sorensen located a black handle kitchen knife laying in the yard and collected it for evidence.
Deputy Sorensen arrested Andrea Ballard and transported her to the Hempstead County Detention Center for the charges of Aggravated Assault, Terroristic Threatening 1st, and Domestic Battery 3rd. and is now awaiting a first court appearance.