Terroristic Threatening
05/02/2016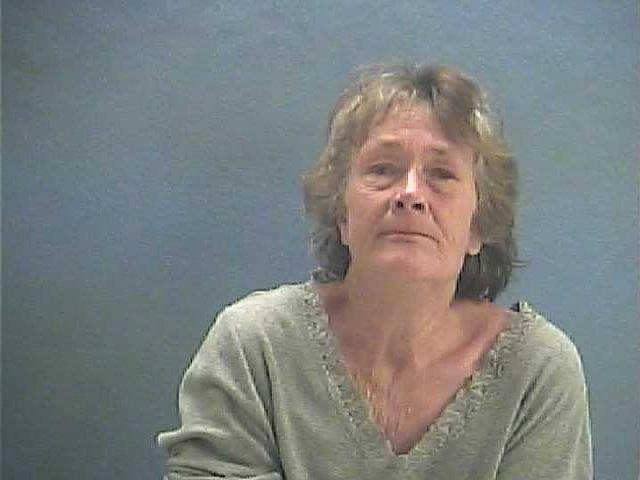 Chriatine Barker
Terroristic Threatening
May 1, 2016
At approximately 1812 hours on May 1, 2016 Deputy Sorensen was dispatched to 49 Nome Drive in reference to terroristic threatening.
While enroute he was advised that a Kayla Barker was waiting at the Nashville Police Department to speak with him. Upon arrival at the Nashville Police Department he made contact with Kayla. Kayla stated that her mother, Christine Barker, had threatened her and her husband, Tyler Whitlow, with a knife at 49 Nome Drive. She stated that she tried to walk into the house but Christine was sitting on the front stairs and wouldn't move out of the way when she asked her. She stated that when she tried walking by Christine she grabbed a large knife from the floor and pointed at Kayla. Kayla stated that Christine then told her to "get the f**k away from here or else, this is my house
Deputy Sorensen went to 49 Nome drive and made contact with Christine Barker. When I asked her what happened after that she wouldn't tell me anything specific. Christine had a hard time staying on subject while Deputy Sorensen was talking to her she would not give him specific answers regarding my questions. Deputy Sorensen then placed Christine under arrest for Terroristic Threatening in the first degree. She was transported to the Hempstead County Detention Center where she was booked in on those charges.