Benifit For Deputy Dunham
08/08/2016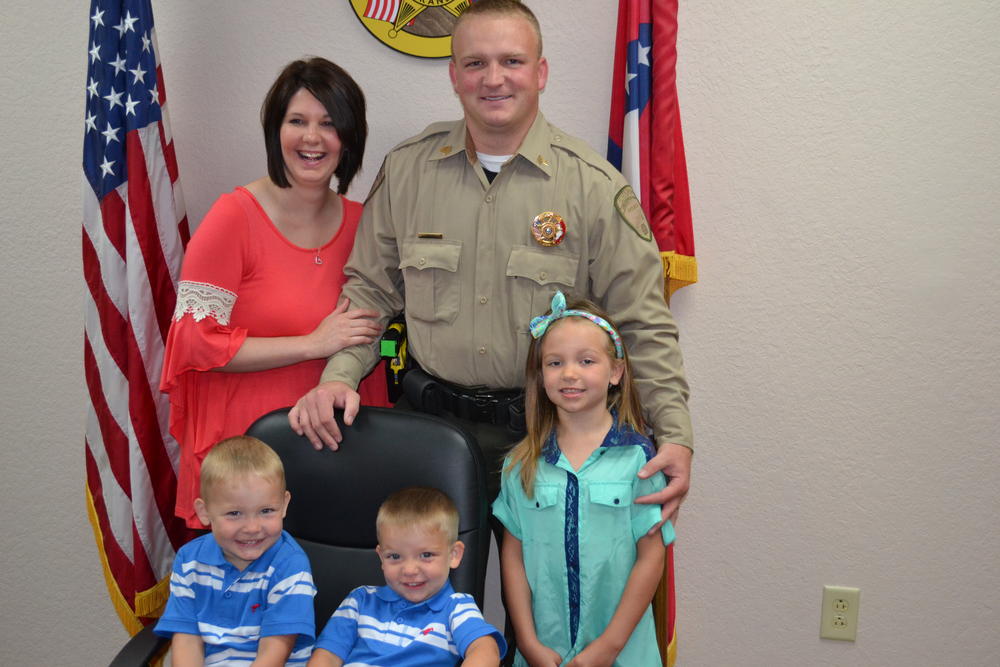 Hempstead County Sheriff's Office
Benefit Cook Out
For Deputy Matthew Dunham
Medical Expenses
Earlier this year Deputy Matthew Dunham a veteran of the Hempstead County Sheriff's Office underwent back surgery to repair some discs. After the surgery he returned to work and was shortly after involved in a vehicle accident which reinjured his back. Causing him to have further back surgery to repair what the accident caused, He was home recouping when he had to be rushed to the Hospital to undergo emergency surgery to have his appendix removed.
Matthew and his family mean a great deal to us here at the Sheriff's office, he is a loyal, hardworking Professional Deputy who you can always depend on.
Deputy Dunham will have exhausted all of his leave time on August 25th, 2016. So please try and come out and support Matthew and his family in this time of need. If for some reason you can't support him financially, please keep Deputy Dunham and his family in your prayers
On Friday September 9th from 11:30 am – 1:00 pm His co-workers will host a Barbeque Chicken lunch at the Hempstead County Law Enforcement Center. The Plates will include Chicken leg Quarters, Barbeque beans, Potato Salad, Roll and Drink for $7.00. Tables will be set up in the Sally Port of the Detention Center for those who want to eat here or Take outs will be available.
Please come join us!!!!!!
Sheriff James Singleton
BENEFIT BARBEQUE FOR
HEMPSTEAD COUNTY DEPUTY SHERIFF
MATTHEW DUNHAM
FRIDAY SEPTEMBER 9, 2016
11:30 am – 1:00 pm