Sheriff and Deputies Treated to Stake and Shrimp Dinner
10/26/2016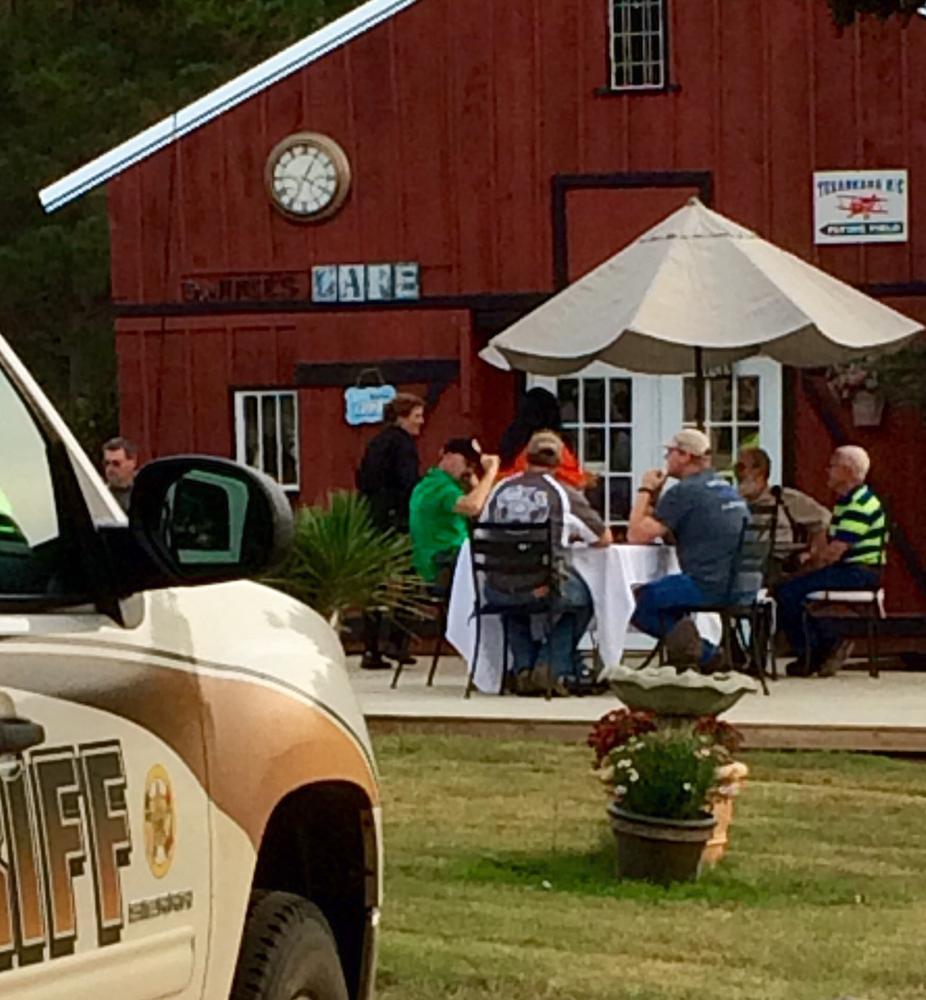 Dannie's Cafe played host to a number of Hempstead County's finest Tuesday night, treating them to a ribeye, baked potato and shrimp dinner, cooked to perfection and served to them by what is undoubtedly the finest waitstaff in the area.
Dannie's co-owner and top chef, Bob, stated their reasons for treating them to the dinner are that "This county is so large for them to cover, the pay can never be enough and there's so much anti-law enforcement sentiment these days, we wanted to show them our appreciation. As we're so far out in the county, they would be our first responders, should anything happen."
Approximately 25 officers attended the fete, including Sheriff James Singleton.
Dannie's is located outside Shover Springs at 475 Hempstead 54, and is open Thursday through Saturday, from 5:00pm to 9:00pm.