Sheriff Hosts Goblins
11/02/2016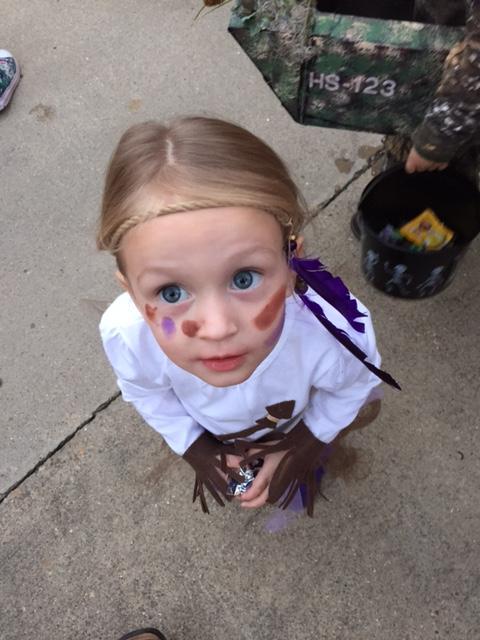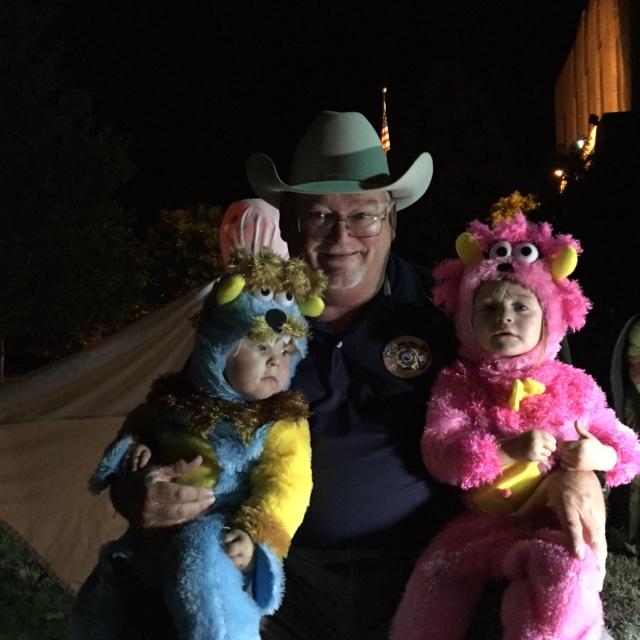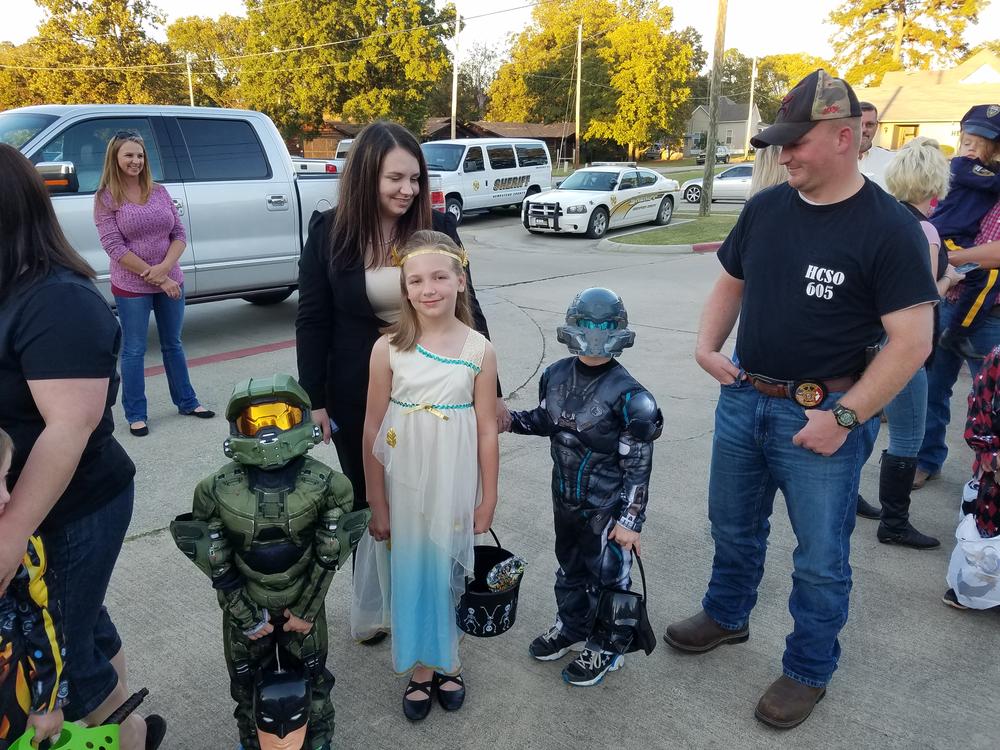 HCSO, HPD, HFD, Pafford EMS and Hope High Air Force JROTC students greeted nearly 1,000 trick or treaters Monday night as the Goblins, Superhero's, Clown's, Princess, and Cowboys and Indians invaded the Sheriff's office Haunted House in the Sally Port of the detention center, Deputies transformed the sally port into a "Spooky" haunted house that was enjoyed by hundreds of kids and adults.
JROTC students, Deputies Police officers, Firemen, and EMS personnel worked the haunted house, hosted games, served Kool-Aid, Chips, and Hot Dogs, 800 Hot Dogs, 100 gallons of Kool-Aid, 5 cases of Chips, and over 40 pounds of candy were given to all the kids and some parents as they came by.
There are numerous people who donated candy, Save a Lot Donated the Hot Dogs, Southern Bakery donated the bread, and the Sheriff's office donated the Kool-Aid and chips. I want to thank all of those who helped make this our largest Halloween get-together yet. We are looking forward to next year.
Thanks to all the parents who brought kids by to see us here at the Law Enforcement Center.
Sheriff James Singleton