Report to the Citizens of Hempstead County
12/14/2016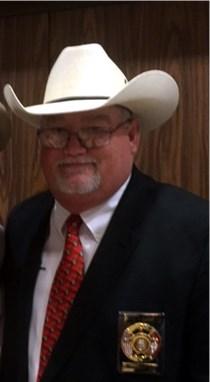 To the Citizens of Hempstead County,
Report on the use of the Voluntary Deputy Tax Funds Collected in 2016
In October of 2015, The Hempstead County Quorum Court passed a Voluntary Tax ordinance that would let citizens voluntary contribute $10.00 on their annual taxes to be used for increases to Hempstead County Deputies salaries.
I am happy to report that that tax brought in over $25,000.00 for the current tax year I want to thank every citizen that took the time to think about our deputies for donating to the Deputy Salary fund.
I would like to report to the citizens on how those funds will be given to the Deputies. But first, I would like to explain the need for such a tax. In 2014 our certified deputy's annual salary was $24,700.00 the lowest in the Southwest region of the state. Deputies just could not make it financially and support a family on that salary. This resulted in the loss of some veteran deputies that had been trained and certified to leave the employ of the sheriff's office for better paying jobs.
We lost some to private business but most to other law enforcement agencies. Those agencies would gain a trained officer and would not be out any training costs, plus the salary was much better. For example they could and some did walk across the hall and went to work for the police department and instantly gained $8,000.00 to $10,000.00 dollars in salary annually. Others went to agencies that paid a trained officer $40,000.00 annually. During that time we lost over 10 deputies to other agencies and to the private sector.
My staff and I presented a plan to raise the salaries of certified deputies approximately $5,300.00 to $30,000.00 annually. The court approved the plan and at this time a deputy's salary is $30,000.00. That helped tremendously, but still left our deputy's some of the lowest paid law enforcement officers in Southwest Arkansas.
The plans for the Voluntary Tax funds are to be distributed based on Longevity as a Certified Law Enforcement Officer for Hempstead County; these funds will count towards the individual Officers Retirement based on the amount received each year.
In order to be eligible for longevity pay from the voluntary tax funds a Certified Deputy must complete at least 6 months of service as a Certified Law Enforcement Officer with the Hempstead County Sheriff's Office or Detention Center. This includes those Certified as Specialized Law Enforcement Officers (i.e.) Bailiff's and Courthouse Security. However, if a Certified Officer leaves the employee of the Hempstead County Sheriff's Office or Detention Center and that employee is re-hired his time will begin with the new re-hire date if not re-hired within a 60 day period.
The amount available from the tax may vary from year to year depending upon the amount of Voluntary Tax Collected for the year. When the tax books close at the end of October the Tax Collector will report the amount of voluntary tax collected to the Sheriff who will request the funds be distributed to Certified Law Enforcement Officers in the Sheriff's and Detention Center.
The Breakdown for distribution is:
6 Months – 9 Years - $500.00, 10 Years – 13 Years - $1,000.00, 14 Years – 20 Years-$2,000.00, 20 Years – Up - $2,500.00.This only applies to the Deputy's not the Sheriff, the Sheriff will not receive any funds from this tax.
Thanks to the citizens of Hempstead County the Deputies can have benefit that will actually give them an incentive to continue their career with the Hempstead County Sheriff's Office which benefits them now and in the future because these funds will count towards retirement.
I realize that some folks are on a fixed income and cannot financially afford to contribute to the tax and we understand that, However the Hempstead County Sheriff's Office will continue to provide Honest, Caring, and Professional Law Enforcement to All citizens of Hempstead County regardless. All we ask that you the citizens keep each one of our Deputies and Correction officers and their families in your prayers. It is my promise to you the citizens, that as your Sheriff I will continue to fight for increased salaries for the Deputies of this County.
Thanks again Citizens of Hempstead County for your continued support of The Hempstead County Sheriff's Office and our Men and Women of Law Enforcement. My GOD Bless each one of you and your families, May GOD Bless Hempstead County, and May GOD Bless the United States of America.
"IN GOD WE TRUST"
Sheriff James Singleton