Pafford E.M.S. Donates trauma bags to Hempstead County Deputies
03/20/2017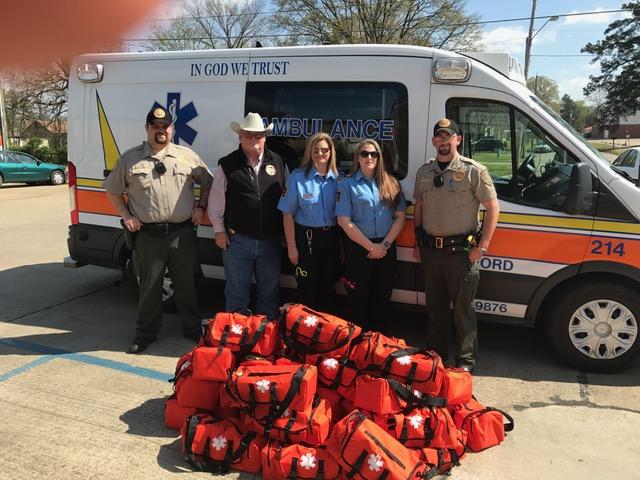 On Monday March 20,2017. Paramedics Hampton, and Russell with Pafford E.M.S. delivered 25 trauma bags to Hempstead County Sheriff James Singleton for his deputies. The trauma bags contain various items to help control bleeding, assist with CPR, heavy bandages and other lifesaving items. The bags will be issued to all deputies and reserve officers to place in patrol vehicles.
The bags were donated to the sheriff's Office by the owners of Pafford Emergency Services, Ben and Jamie (Pafford) Gresham of Hope. Who told sheriff Singleton they would replace any item that was used on the scene of an emergency at no charge.
I would like to thank Ben and Jamie for their donation and commitment to ensure our deputies are provided with this emergency equipment to help our deputies better serve the citizens of Hempstead County.
Thanks Jamie & Ben
James A. Singleton, Sheriff
Hempstead County