Battery 2nd, Battery 3rd, Domestic Battery 3rd
03/23/2015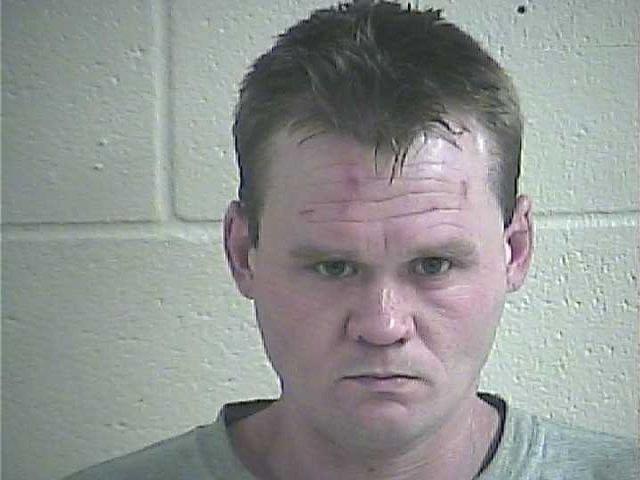 March 23, 2015
At approximately 7:05 P.M. hours on 03/21/15 Deputy Jim Bush was dispatched to 2008 South Main Street in Saratoga in reference to a domestic battery.
Upon arrival he made contact with James Golden, James stated that there was an argument between Tiffany Easton and Brandon Easton about child custody and Brandon doing drugs.
James stated he was working on some things and had a hammer in his hand as Brandon Easton was walking up and said "What, are you going to hit me with that hammer"?
James stated he told him that he wasn't and Brandon picked up a piece of a wooden bat. James said that Brandon put the bat in his waist band then Brandon punched him on the left side of his face.
James said he then fought back and punched Brandon a few times in the ribs while Brandon was still trying to hit him in the face. James said that they both went to the ground and then Tiffany Easton attempted to break them up.
James stated that Brandon kicked Tiffany in her face as a (10 year old Juvenile) attempted to break them up Brandon hit the 10 year old twice in the face. And fled the scene with another female.
Deputies noticed The 10 year old had marks and slight swelling around the 10 year olds right eye and Deputy Barwick advised when he arrived that there were red marks below both eyes.
Before deputies could conclude their investigation they received a call the Brandon Easton and the female that had fled the scene with him had gotten their vehicle stuck on Hempstead 13. Deputy Bush and Deputy Olen Dorman then went to Hempstead 13 to attempt to locate them.
Deputies observed a white female and white male walking east on Hempstead 13 approximately a mile East of Highway 355 south. Deputy Bush stopped them and they identified themselves as Brandy Cole and Brandon Easton.
Deputy Bush placed Brandon under arrest. Reserve Deputy Olen Dorman transported Brandon Easton to the Hempstead County Detention Center, Easton was booked for criminal trespass, domestic battery 2nd, domestic battery 3rd, battery 3rd, and for FTA warrant WR-14-1146. He is awaiting a first appearance.