Aggravated Assault/Terroristic Threatening 1st Degree
03/24/2017
Aggravated Assault/Terroristic Threatening 1st Degree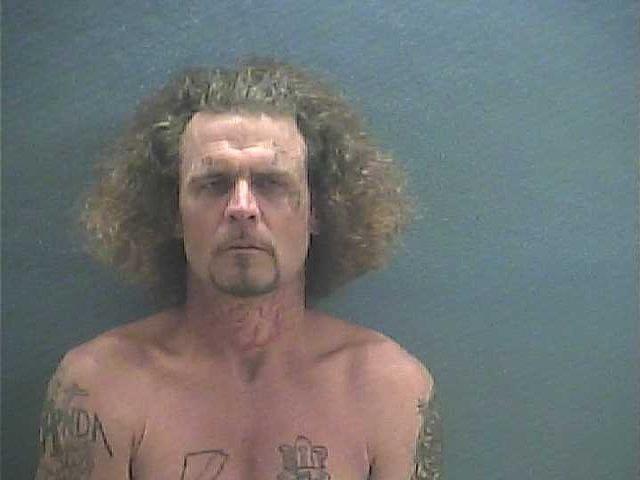 Kenneth Earl Lamb
On March 23, 2017 at approximately 2028 hours, Deputy Landon Loe was dispatched to 3518 Highway 278 West in reference to a possible stabbing. While enroute he was advised by dispatch that the suspect, Kenneth Lamb, was still standing in the front yard.
Upon arrival, he made contact with Kenneth Lamb. Deputy Loe advised Kenneth to show me his hands. Deputy Loe confiscated a camouflage and orange Mossy Oak knife from Kenneth's back pocket.
Deputy Loe made contact with Kayla Powell and Jannie Williams who stated that Kenneth had been over there all day and was extremely intoxicated. Kayla stated that she had asked Kenneth to leave six times and that he kept refusing. Kayla stated that she was about to call the Sheriff's Department, when her husband Chase Powell showed up.
Kayla stated that Chase then came up to the residence where he was talking to her and her mother Jannie Williams. Kayla stated that Kenneth had been waiting for Chase to get there and when he got the opportunity, got behind Chase and tried to stab him with a knife.
Jannie stated that she saw Kenneth behind Chase and went to push Chase out of the way. Jannie stated that she wasn't sure if the knife made contact with Chase or missed, but that Chase went down to his knees and made a noise as if he had been struck with the knife. Kenneth stated that he was going to "beat" Chase the next time he saw him.
Deputy Loe placed Kenneth under arrest for Aggravated Assault and Terroristic Threatening 1st and placed him in Deputy Sorensen's truck for transport to the Hempstead County Detention Facility. Where he is awaiting a first Appearance.