Benefit Hamburger Lunch & Cake Auction
04/12/2017
REMINDER
Benefit Hamburger Lunch & Cake Auction
For
Hempstead County's Youngest Deputy
Deputy Jonathan Keen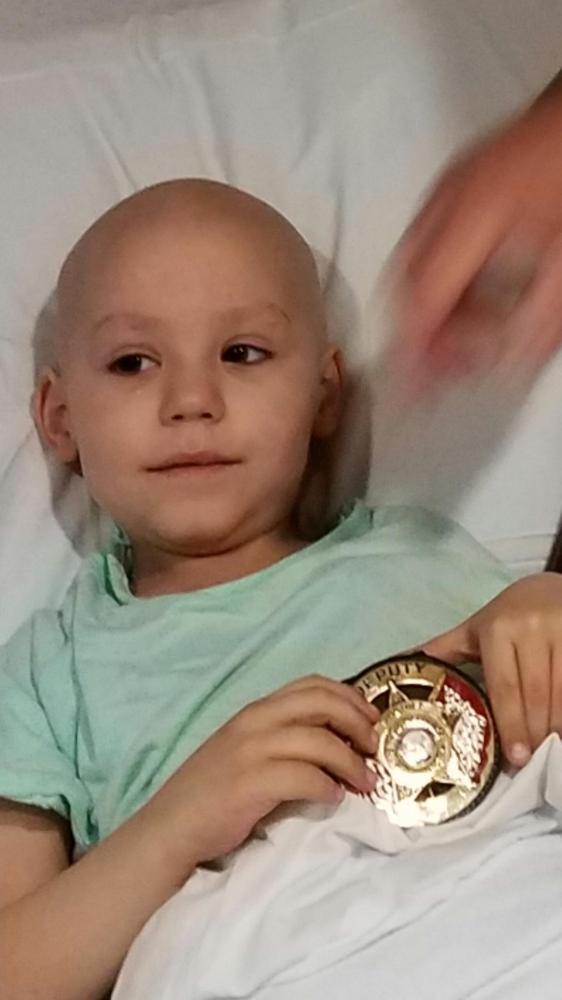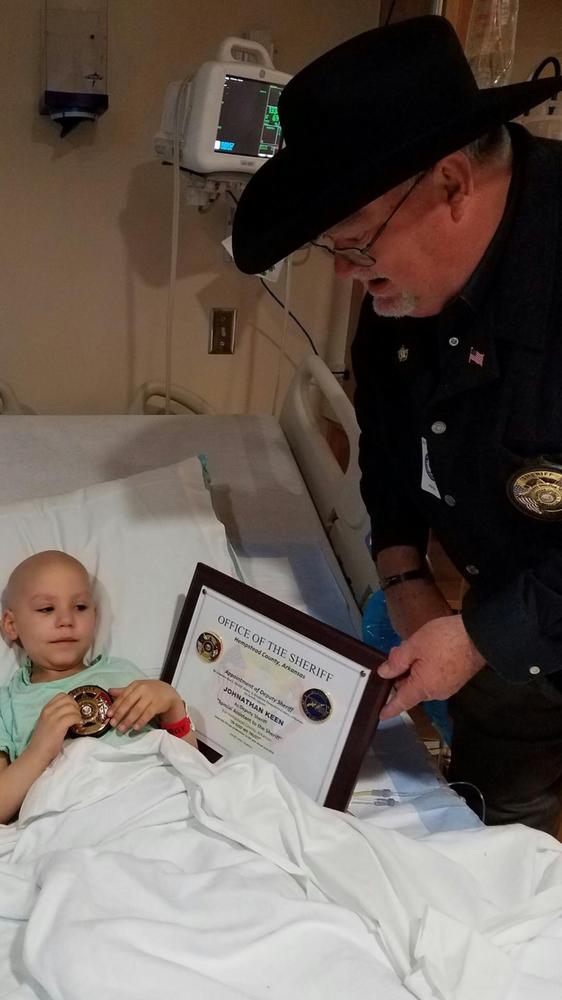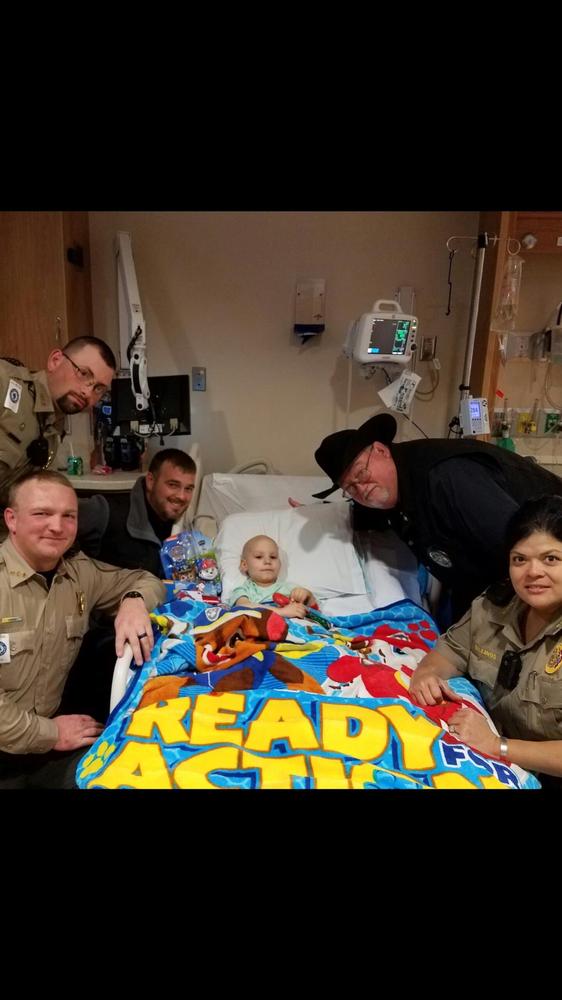 Jonathan age 4 of Hope, Arkansas is suffering from stage 4 Neuroblastoma Cancer he is currently undergoing treatment at Arkansas Children's Hospital in Little Rock. Sheriff James Singleton appointed 4-year-old Jonathan Keen as his newest and youngest deputy Friday December 16, 2016. Jonathan has been in and out of Arkansas Children's Hospital for the past several months.
The Hempstead County Sheriff's Office, Detention Center and several volunteers will hold a Hamburger Lunch and Cake Auction Friday (Good Friday) April 14, 2017 from 11:00 A.M. to 1:00 P.M. at the Sheriff's Office.
The Menu will consist if Grilled Hamburger, with all the fixings, chips, cookies, and a drink for $7.00 or any donation you may want to contribute. All money raised will go to help with expenses related to his extensive stay in the Hospital.
A Love Fund in the Name of DEPUTY JONATHAN KEEN has been set up at Diamond anyone wishing to contribute may do so at any Diamond Bank Branch.