Possession Of Controlled Substance
12/07/2017
Office of the Sheriff
Hempstead County, Arkansas
James A. Singleton, Sheriff
Hempstead County Law Enforcement Center
312 South Washington
Hope, Arkansas 71801
870-777-6727
sheriff@hempsteadcountysheriff.org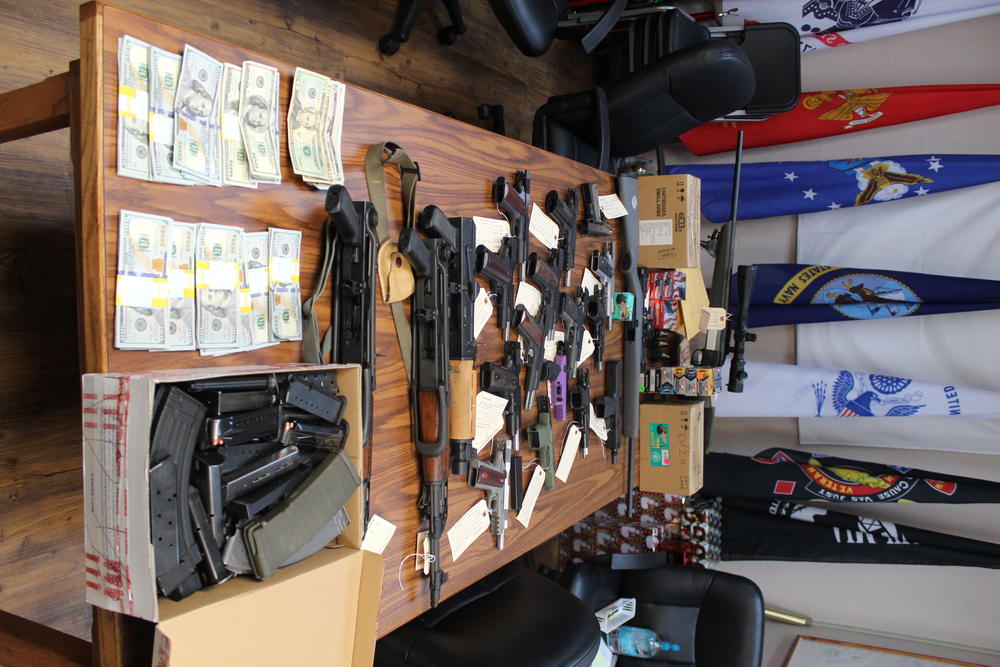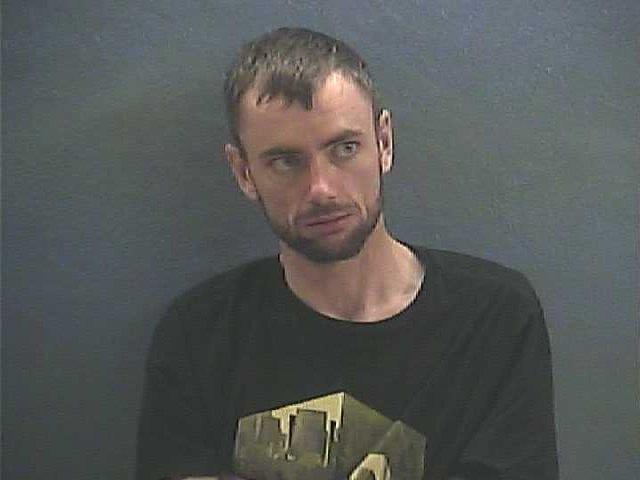 James Anderson
At approximately 0018 hours on Thursday December 7, 2017 Deputy Derick Bunn was standing outside the Hempstead County Sheriff's Office and witnessed a gold colored car driving West on 4th Street from Hervey Street without headlights on.
The vehicle stopped at the stop sign at 4th and Washington and turned north towards 3rd Street accelerated to a high rate of speed and failed to stop at the stop sign at 3rd and Washington. The vehicle went air born landing on the North side of 3rd Street on Washington causing sparks to come from under the car.
Deputy Bunn gave pursuit and witnessed the same gold colored car run the stop sign on 3rd and Ferguson. Deputy Bunn sped up to get behind the vehicle and activated his emergency lights and the vehicle ran the stop sign at 4th and Ferguson Street and came to a stop between 4th and 5th Streets on Ferguson.
Deputy Bunn made contact with the driver who identified himself as James Wesley Anderson of Litchfield Illinois. Deputy Bunn smelled an odor of what he believed to be Marijuana coming from the vehicle and Deputy Bunn requested for a unit of the Hope Police Department to assist him.
Upon arrival Hope P.D. Officer Hunter Halliday and Deputy Bunn asked Anderson to step out of the vehicle, he refused, Officer Halliday stepped up to the window and also asked for Anderson to step out of the vehicle. Two other HPD officers arrived Officer Johnny Weaver and Corporal Thomas Perez, Both Officers asked Anderson to step out of the vehicle and he stated that he did not feel safe to do so. Officer Weaver then attempted to open the door but Anderson pulled the door closed.
Officer Weaver got the door open while Deputy Bunn held the door as Officer Weaver reached in and got the keys to the car. Officer Weaver and Deputy Bunn got Anderson out of the vehicle and placed him in hand cuffs. As Officer Weaver felt around the waist he located a holster, Officer Weaver asked where the pistol was and Anderson stated that it was in the center console. Officer Weaver asked if anything else was in the vehicle. Anderson stated that he had several guns and marijuana in the vehicle.
The officers located a small jar of green leafy substance believed to be marijuana, pistol, and drug paraphernalia. Deputy Bunn located a pistol in the center console with a full magazine and a round in the chamber. Upon further search of the vehicle a large glass jar partially filled with a green leafy substance was located in a bag in the back seat. Also in that bag was a glove containing a white ball with a brown tar like substance, a contact case containing in one side a small usable amount of a white crystal-like substance believed to be methamphetamines.
Officers also discovered $11,963.00 In cash and 20 firearms, among the firearms were (3) AK-47 Semi-Auto Rifles, (1) Ruger 9mm Semi-Auto Pistol, (3) Para 1911 .45 Caliber semi-auto handguns, a Kimber 45 caliber handgun, (2) Colt 45 semi auto handguns, (1) para 1911 45 caliber semi-auto handgun, (1) Colt Government 45 caliber handgun, (3) Mag 9mm semiauto pistols, (1) Ruger 22 caliber semiauto handgun, (1) SWD INC. M11 9mm semiauto pistol, (1) Kimber 45 semiauto handgun. (1) Remington 22 Caliber bot action Rifle, and (1) Remington 30.06 Springfield Bolt Action Rifle. Also, along with the weapons, approximately 1,000 rounds of AK 47ammunition along with several hundred rounds of various ammunition and loaded and empty clips for all the weapon were found in the vehicle
Deputy Bunn Transported Anderson to the Hempstead County Detention Center where he was booked on Careless and Prohibited Driving, Disobeying a Stop Sign, No Headlights, Possession of Drug Paraphernalia, Simultaneous Possession of Drugs and Firearms, Possession of Controlled Substance Methamphetamine, and Possession of Controlled Substance (Marijuana). Anderson is being held pending a first court appearance.