Marijuana and Moonshine
04/03/2018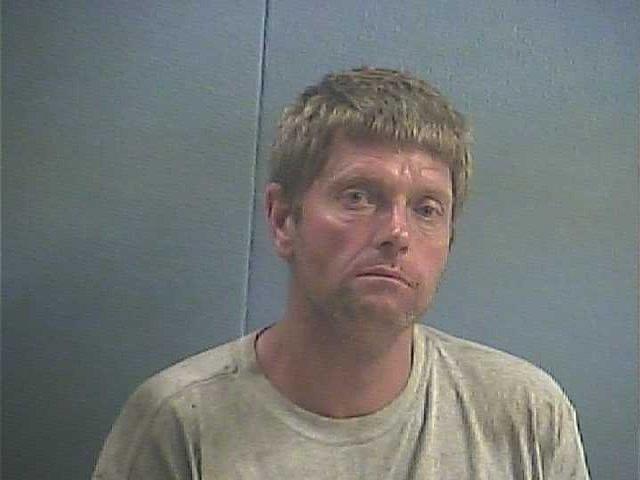 Charles Starks
Marijuana and Moonshine
On April 2, 2018 at approximately 1836 hours, Deputy Malone was stationary at the weight scales on Highway 67 West. When he observed a blue Chevrolet, truck traveling westbound on Hwy 67 with a head light out. Deputy Malone conducted a traffic stop on said vehicle in the 3800 block of Highway 67 West.
Malone made contact with the driver of the vehicle and passenger Charles Starks. Deputy Malone checked both subjects through Center Dispatch. Dispatch advised that the driver was clear, but Starks had an active warrant for Miller County.
Deputy Malone received consent to search the vehicle asked the driver if there was anything illegal inside the vehicle. The driver stated that there was not. Deputy Dennis asked the passenger to step out. Deputy Dennis patted Starks down and found a small white baggy containing a green leafy substance Deputy Dennis then placed Charles under arrest from Possession of a controlled substance 5-64-419.
Deputy Malone conducted a search of the vehicle. During the search he located a clear mason jar wrapped up in a brown and blue plaid jacket belonging Starks containing a clear alcoholic beverage believed to be moonshine. Charles was also charged with possession of open container containing alcohol in motor vehicle 5-71-218.
Deputy Dennis transported Starks to the Hempstead County Detention Center. Starks was turned over to the on-duty jail staff for booking. Starks was booked for possession of a controlled substance 5-64-419, and open container with a court date of April 16, 2018 at 9:00 a.m.