Aggravated Assault, Residential Burglary, Criminal Trespass
07/20/2015
Aggravated Assault
At approximately 1546 hours on Saturday July 18, 2015 Deputy Derick Bunn responded to a call at 285 Hempstead 52 in reference to Steven Tucker breaking into the caller's house.
Upon arrival he made contact with the victim a 44 year old female. Who stated that Steven broke into her house mad and intoxicated. The victim stated that he woke her up by placing a BB gun to her neck and pulling the trigger. Victim stated that the BB gun went off but no BB came out, just air. Victim stated that Steven then ran out of the front door of her house and went around the back to a wooded area.
Deputy Bunn went to the back of the house and was about to walk into the wooded area when he noticed Steven standing in a camper trailer located at the back of the home
The door was open and Steven said come in. Upon entry Steven was laying on the bed in the front of the camper. I instructed Steven to come out of the trailer. Steven came outside of the trailer and I could smell the odor of an intoxicant. Tucker was placed under arrest.
Tucker was transported to the Hempstead County Detention Center where he was booked in for Aggravated Assault Residential Burglary, Public Intoxication and Criminal Trespass Steven is being held for first appearance. The BB gun is placed in to evidence.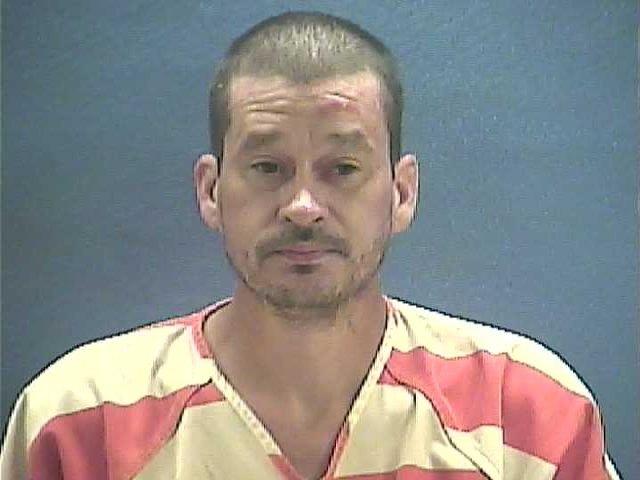 Steven Scott Tucker