Warrants Issused For Weekend Shooting Suspect
12/10/2018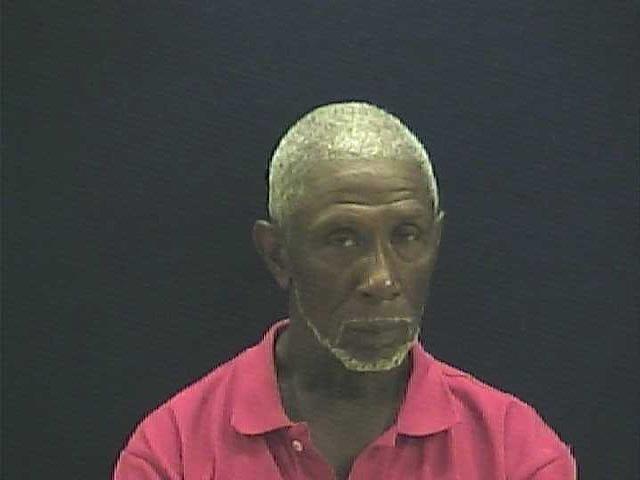 James Stuart
SUSPECT IN CUSTODY
On Tuesday December at approximately 9:00 AM, James Stuart turned himself in at the Hempstead County Sheriff's Office. He is awaiting a first court appearance.
Attempted 1st Degree Murder, Battery 1st Degree, Terroristic Act
On December 9, 2018 at approximately 9:01 PM, HCSO received information from Wadley Hospital in Texarkana, Texas in reference to victim of a Gunshot wound that occurred on Hempstead County Road14.
After arriving at Wadley Hospital, Investigators made contact with Larry Works age 58, of Mineral Springs. Larry advised he and a few people were at a blue house on Clay Hill. Larry stated he was having a conversation with James Stuart about horses, when James got mad and pushed Larry's nose with his finger.
Larry stated a physical altercation between he and James occurred. According to Larry, James stated I got you, I'll be back. Larry stated James then left. Larry stated he stayed and was talking with others. Larry stated as he was in the process of leaving and James pulled up, blocking his white, 2006 Ford Expedition.
Larry stated James then started shooting at him. Larry was shot in the inner thigh on the right leg. Larry stated that his vehicle was shot as well. Larry stated James then left in a green four-wheel drive Toyota pickup
A witness stated that everyone was having a good time, when James got mad at Larry over horses. And a physical altercation started between the two. Witness stated when She and Larry were leaving, she looked up and saw James standing approximately five feet from a tree. Witness stated James had a rifle in his hands and was aiming it at Larry. Witness stated she then heard three or four shots, but does not know how many shots for sure. Witness stated she ran back inside of the blue house. And when she came back outside, Larry was bleeding. Witness stated she then drove him to Wadley Hospital in Texarkana, Texas. According to the witness the incident happened around 7:30 P.M.
An Attempted 1st Degree Murder Warrant for the arrest of James Stuart age 61 of Washington, Arkansas was been issued and deputies are attempting to locate him at this time. Stuart will also face 1st Degree Battery, And Terroristic Act Charges.
If any one has any information as to the whereabouts of James Stuart Please contact Hempstead County Sheriff's Office or call 911.