9/11 Project
09/08/2015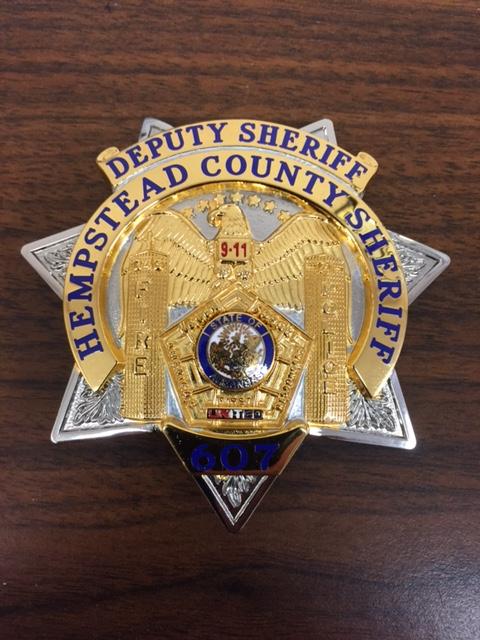 9/11 Badge Project
On September 11, 2001, four hijacked airliners became weapons to attack multiple locations across America. The day concluded with thousands of our fellow Americans dead. Among them 71 Law Enforcement officers and 343 Firefighters.
Most profound: almost none of the first responders who perished actually died in the attack – they lost their lives performing rescues. Even though years have passed since 09/11/01, we need to remind the public we've not forgotten and we are still united in the business of saving lives.
The 9/11 projects goal is to eventually have every police and fire/rescue agency in the United States wearing the same optional badge during the month of September.
Hempstead County Sheriff James Singleton has joined other law enforcement agencies across the country in the 9/11 Badge Project.
Sheriff Singleton and his deputies will wear special 9/11badges the month of September to honor all the Law Enforcement, Firemen, and EMS personnel who gave their lives on 09/11/2001.
Sheriff Singleton also asks that everyone please pray for the safety of our Deputies, Police Officers, Firemen, EMS, and our first responders as they serve the citizens of Hempstead County.