Deputy Cleared in March 14, Shooting
03/31/2020
Office of the Sheriff
Hempstead County, Arkansas
James A. Singleton, Sheriff
Hempstead County Law Enforcement Center
312 South Washington
Hope, Arkansas 71801
870-777-6727
sheriff@hempsteadcountysheriff.org
Press Release
Deputy Cleared in March 14, Shooting, Suspect Transferred from Texarkana Hospital to Hempstead County Detention Center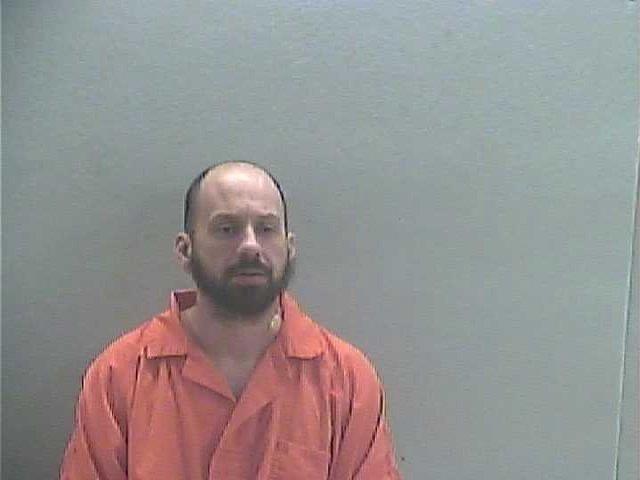 Charles Ray Alford
8th North Prosecuting Attorney Christi McQueen has issued her findings on the Use of Force by Hempstead County Deputy Jim Bush on March 14, 2020. In a letter to Sheriff James Singleton she released her findings after a State Police Investigation.
At approximately 5:23 am Saturday March 14, 2020, Central Dispatch was notified By ASP Troop G of an active pursuit Eastbound from Miller County, of Dodge pickup traveling at approximately 90 miles per hour with its headlights off. The pursuing agency Bowie County Texas discontinued the pursuit at the 21-mile marker in Hempstead County. The Bowie County Deputy met with Hempstead County Deputy Jim Bush at the crossover on I-30, The Bowie County Deputy advised that the vehicle was about a mile ahead Eastbound towards Prescott. Hope police set up at exit 30 and 31 and observed the vehicle pass Exit 31 eastbound.
Deputy Jim Bush continued Eastbound on I-30 and located the described vehicle approximately one-Quarter mile West of the Nevada County line stopped on the shoulder of I-30. Deputy Bush observed a white male exit the vehicle holding and wielding a Machete type knife. Deputy Bush ordered the suspect later identified as Chase Ray Alford age 36 of Henderson Texas, to drop the Machete numerous times which the suspect failed to do. At some point Alford produced a pocket type knife in his other hand.
Deputy Manuel Rodriguez arrived on the scene and positioned himself to the passenger side of Deputy Bush's patrol vehicle. Deputy Bush continued to order Alford to drop the knives. Alford refused and was advancing on Deputy Rodriguez, Deputy Bush fired at the suspect and struck him in the chest area Alford immediately went down and ceased to be a threat. Deputy Bush and Rodriguez began to administer aid to Alford and continued to do so, along with Hope Police Officers who also responded until EMS arrived on scene.
Alford was transported to a Texarkana Hospital by Pafford EMS, where he underwent treatment for a gunshot wound. He was released from the hospital on March 19, and transported to the Hempstead County Detention Center. Alford age 36, of Frakstan, Texas was Charged with Aggravated Assault and is being held without bond.
Deputies Bush and Rodriguez did not sustain any injuries. Both Deputies have returned to duty.
Christi McQueen
Prosecuting Attorney
March 19, 2020
Sheriff James Singleton
Hempstead County Sheriff's Office
312 South Washington Street
Hope, AR 71801
Re: Investigation into use of deadly physical force by HCSO Deputy Jim Bush
Dear Sheriff Singleton:
At your request, I have conducted an investigation into the use of deadly physical force by HCSO Deputy Jim Bush against Chase Ray Alford that took place in Hempstead County on March 14, 2020.
Pursuant to Ark. Code Ann. §5-2-610(b)(2), a law enforcement officer is justified in using deadly physical force upon another person if the law enforcement officer reasonably believes that the use of deadly physical force is necessary to defend himself or a third person from what the law enforcement officer reasonably believes to be the use or imminent use of deadly physical force.
Arkansas State Police Special Agent John Rhone has spoken with me concerning his official investigation of the incident. Additionally, I have viewed the video of the incident from the vantage points of the body cameras worn by Deputy Bush and by assisting HCSO Deputy Manuel Rodriguez, as well as the dash camera on Deputy Bush's patrol unit.
It is clear from the footage that when Deputy Bush arrived at the scene, Alford was outside his vehicle which was parked on the shoulder of Interstate 30. With blue lights activated on his patrol unit, Deputy Bush drove up behind Alford's vehicle and situated himself outside his patrol unit on the driver's side. Deputy Rodriguez arrived on the scene and situated himself on the passenger side of the Deputy Bush's unit. Alford was holding in his hand what appeared to be a machete. Deputy Bush twice identified himself as "Hempstead County Sheriff's Office." Alford removed what appeared to be a knife from his pants pocket. He held the machete in one hand and the knife in the other. Deputy Bush repeatedly directed Alford to drop his weapons, but he refused to do so. Alford, still holding the weapons, walked toward Deputy Rodriguez despite continually being told by Deputy Bush to drop his weapons. Deputy Bush then fired his service weapon three (3) times, striking Alford one (1) time in the chest, causing a non-fatal injury. Before firing, Deputy Bush commanded Alford to drop his weapons twenty-two (22) times.
In my opinion, Officer Bush reasonably and necessarily acted in defense of a third party, Deputy Rodriguez, in his use of deadly physical force against Alford. Such action is justified under Arkansas law.
No criminal charges will be filed against Deputy Bush.
Best regards,
Christi McQueen