Hempstead County Detention Center is Hiring
08/31/2020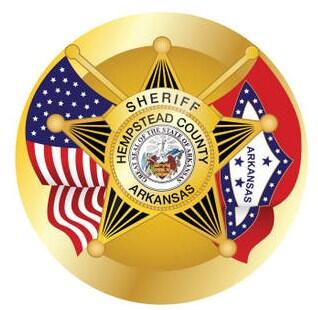 Position: DETENTION OFFICER
Full-Time
Salary: $12.20 Per Hour
The Hempstead County Detention Center is seeking Applications for the position of Detention Officer following are the Qualifications: Please contact Captain James Wise, Jail Administrator at 870-777-7850 for further information. Applications may be picked up at the Detention Center. Due to COVID-19 procedures. Please call ahead before coming to pick-up an application.
MINIMUM QUALIFICATIONS
Be a citizen of the United States.
Be at least 18 years of age.
Be fingerprinted and a search initiated of state and national fingerprint files to disclose any criminal record.
Be free of felony record. A felony record shall mean having entered a plea of guilty, been found guilty, or otherwise having been convicted of an offense, the punishment for which could have been imprisonment in a federal penitentiary or a state penitentiary. The fact that an individual has received a pardon, or their record has been expunged shall not release the individual from having a felony record for the purposes of this regulation
Be of good character as determined by a thorough background investigation
Be a high school graduate or have passed the General Education Development (GED) Test indicating high school graduation level.
Be examined by a licensed physician
Be interviewed personally prior to employment by the department head or his representative, or representatives, to determine such things as the applicant's motivation, appearance, demeanor, attitude and ability to communicate
Be examined by an individual licensed to practice psychiatry or psychology and qualified to perform such evaluations in the State of Arkansas, who after the examination finds the officer to be competent and recommends the agency to hire the individual.
Possess a valid driver's license.
Complete training equivalent to the basic jail course offered by the Arkansas Law Enforcement Training or the Department of Corrections.
Other job-related education and/or experience may be required or substituted for all or part of these basic requirements upon the approval of the Hempstead County Sheriff.