Distracted Driving Enforcement
10/14/2021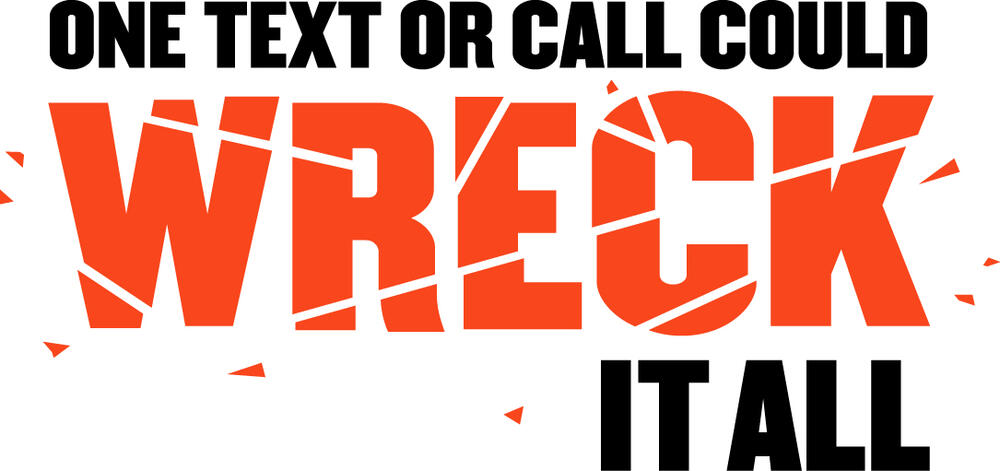 Texting and other forms of messaging while driving are real dangers on America's roads. While distracted driving can take many other forms, these texting behaviors have become one of the most pervasive forms of distracted driving. Hempstead County Sheriff James Singleton wants to help spread the word that Hempstead County Deputies are teaming up with the U.S. Department of Transportation's National Highway Traffic Safety Administration (NHTSA) for the 2021 U Drive. U Text. U Pay. campaign. From October 17-23, 2021, law enforcement officers will increase enforcement and pull over texting and distracted drivers during this state high-visibility effort to enforce texting and distracted driving laws.
Staggering Statistics
According to NHTSA, between 2012 and 2019, nearly 26,004 people died in crashes involving a distracted driver. While fatalities from motor-vehicle crashes decreased slightly from 2018, distraction-related fatalities increased by 10%.
NHTSA reports that the number of deaths linked to driver distraction was 3,142 nationwide, or almost 9% of all fatalities in 2019. This represents a 10% increase over the year 2018, or 284 more fatalities. The distraction figure was the largest increase in causes of traffic deaths reported for 2019.
Distracted-driving crashes accounted for 15% of injury crashes and 14% of all police-reported motor vehicle traffic crashes in 2019.
Texting while driving has become an especially problematic trend among younger drivers. In fact, 9% of drivers 15 to 19 years old involved in 2019 fatal crashes were reported as distracted. This age group has the largest proportion of drivers who were distracted at the time of the fatal crashes.
According to NHTSA research from 2017, young drivers 16 to 24 years old have been observed using handheld electronic devices while driving at higher rates than older drivers have since 2007.
In 2019, there were 566 nonoccupants (pedestrians, bicyclists, and others) killed in crashes involving a distracted driver.
Safety Tips for Driving
If you are expecting a text message or need to send one, pull over and park your car in a safe location. Once you are safely off the road and parked, it is safe to text.
Designate your passenger as your "designated texter." Allow them access to your phone to respond to calls or messages.
Do not engage in social media scrolling or messaging while driving.
Struggling to not text and drive? Activate your phone's "Do Not Disturb" feature, or put your cell phone in the trunk, glove box, or back seat of your vehicle until you arrive at your destination.
Put Your Phone Away or Pay
When you get behind the wheel, be an example to your family and friends by putting your phone away. Just because other people do it doesn't mean texting and driving is "normal" behavior. Instead, it's a selfish, deadly and, oftentimes, illegal activity that could kill you, a loved one, a friend, or a stranger.
In 48 states, the District of Columbia, Puerto Rico, Guam, and the U.S. Virgin Islands, texting while driving is an illegal, ticket able offense. You could end up paying a hefty fine, and get points on your license.
If you see someone texting while driving, speak up. If your friends text while driving, tell them to stop. Listen to your passengers: If they catch you texting while driving and tell you to put your phone away, put it down.
Remember, when you get behind the wheel, put your phone away. U Drive. U Text. U Pay.
For more information, visit www.trafficsafetymarketing.gov/get-materials/distracted-driving/u-drive-u-text-u-pay.