HCSO Reserve Deputies Recognized for Service to Sheriff's Office
02/01/2022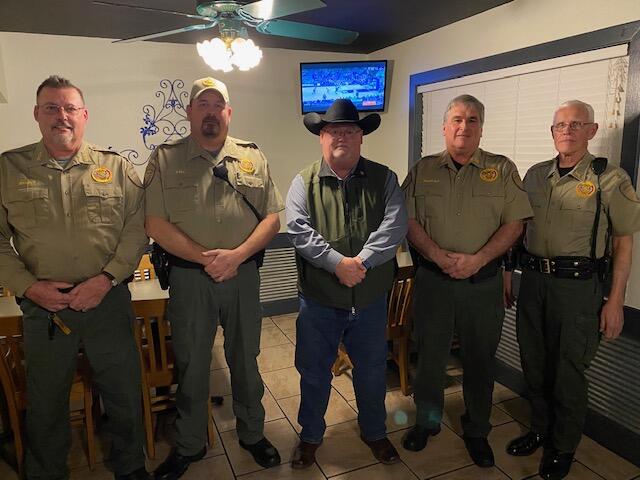 Hempstead County Reserve Deputies Recognized for Service to Sheriff's Office
The reserve deputies of HCSO were recognized on Monday by Sheriff Singleton, the four deputies Captain Warren Webster, Lt. Neil Barwick, Deputy Mark Dale, and Deputy Donnie Bright were presented service awards for their years of service to Hempstead County.
Captain Warren Webster the longest serving with 24 years as a reserve deputy is the Commander of the unit. Lt. Neil Barwick has served 11 years and is the second in command. Reserve deputies Mark Dale and Donny Bright has each served five years.
The Reserve Deputies serve as non-paid volunteers who are required to under go at least 130 hours of certified law enforcement training and undergo at least 16 hours a year training to maintain certification. They can preform the same duties and enforce laws just as their full-time counterparts.
Hempstead County is very fortunate and blessed to have men like these to volunteer their time to serve their community. In today's climate it is very hard to find people who are willing to serve as full-time paid deputies much less do it for no pay. Please if you know these men, thank them for their dedicated service to Hempstead County.