Battery 1st Degree
05/02/2022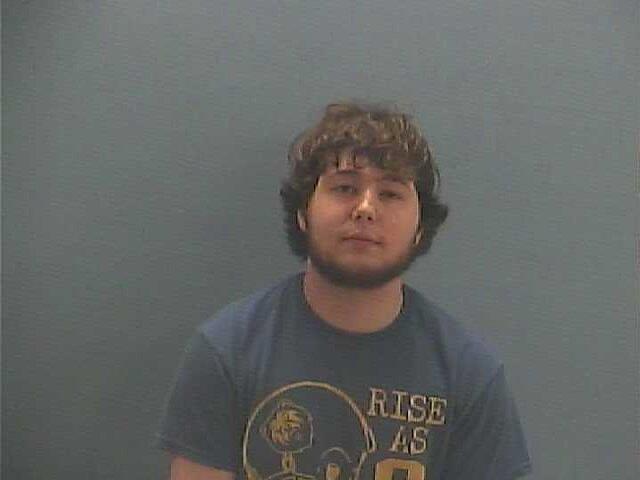 On May 1st, 2022, at approximately 6:09 PM, HCSO Deputies were dispatched to 4714 Highway 29 North in reference to a shot's fired incident.
Upon arrival, Deputies spoke with a 17-year-old female, who advised deputies she was traveling North on Hempstead 219 to Blevins, to get her belongs from her ex-boyfriend's residence. The 17-year-old female stated that she met a vehicle driven by ex- boyfriend Cody Wright traveling South and he turned around and began following her very close. The 17-year-old female said she attempted to turn onto a road to stop and gather her belongings, but when she turned on her blinker, Wright drove passed her and stopped sideways on the road.
The 17-year-old female said Wright exited the vehicle from the passenger side and began shooting.
Deputies spoke with a passenger in the 17-year old's vehicle Hunter Brown, Brown who stated he went with the 17-year-old to get her belongings from her ex-boyfriend house, when they passed Cody Wright on the road and Cody Wright turned around and followed them really close and pulled in front and cut them off. Brown said Wright exited the passenger side of the vehicle and began shooting. Brown said Wright began shooting and walking towards the vehicle. Brown stated that he was struck in the shoulder.
Brown advised Wright attempted to grab the door handle and that's when he (Brown) produced a 9mm Handgun and returned fire, striking Wright in the hand. Brown said Wright threw the gun and went towards the 17-year-old female. Brown stated he observed Wright had his hands around the 17-year old's neck. Brown stated he aimed his gun at Wright's leg and advised him to stop at which time Wright released the 17-year-old. Brown stated that he and the 17-year-old got back in the vehicle and drove to a family member's residence. Brown advised Wright followed them to the residence and exited the vehicle yelling at the 17-year-old. Wright then left the scene and was later arrested by Hope Police at a residence on Sherwood Street in Hope, he was transported to the Hempstead County Detention Center and booked for Battery in the First Degree. a .22 caliber handgun was recovered and taken as evidence by Hope Police and later turned over to Hempstead County Investigators.
The 17-year-old female sustained injuries from glass fragments in her right arm and a cut on her elbow. Brown had a wound to his right bicep he was treated at a local Hospital and released. Wright was treated by family members for an injury to his hand.
Wright is being held pending a first Court Appearance at the Hempstead County Detention Center for Battery in the First Degree a Class B Felony. The incident is still under investigation by the Hempstead County Sheriff's Office. Once the investigation is complete the investigation file will be turned over to the 8th North Prosecuting Attorney's Office for filing of formal charges.