Deputies Arrest Armed Felon after Short Stand-Off
07/28/2022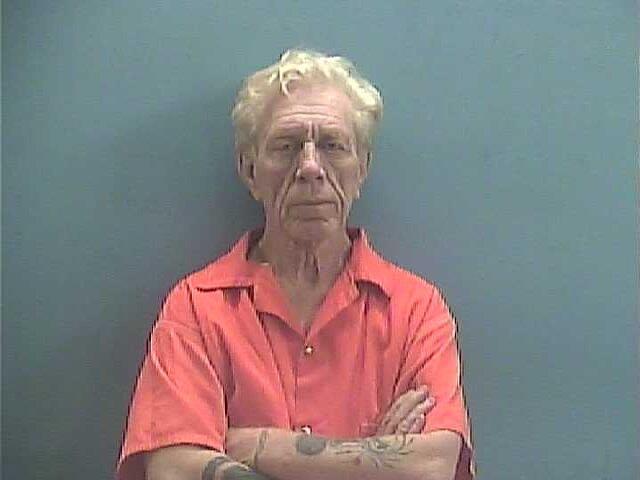 On July 27, 2022, Deputy Eric Garner and Deputy Marla Gullion went to 549 Hempstead 49 to locate to a sex offender who was reported to be living at the address and had not registered with the State of Arkansas.
Upon arrival the deputies, made contact with a female at the residence who advised the deputies that there was an individual named John Young staying at the residence. Young was inside the house sitting in a chair in the living room.
A white male who identified himself as John Leslie Young exited the residence on to the porch. Deputies asked Young to step off the steps and advised that he was under arrest for not being registered with the State of Arkansas. Young told the deputies that he was not going back to jail and took a small, silver-plated pistol out of the front left pocket of his jeans and advised again that he was not going back to jail
Deputy Garner and Gullion unholstered their weapons and ordered Young to drop the weapon. Deputies retreated to cover and called for assistance. Sheriff's units, Hope Police, Arkansas State Police, Arkansas Highway Police and the Arkansas Game and Fish Wildlife Enforcement Officers responded to the call for assistance.
As back-up units arrived Deputies Garner and Gullion began to try and talk Young into to putting the handgun down. After continuing to talk too Young for approximately 30 minutes Young placed the weapon on the ground. Young was taken into custody without further incident. Young was taken to the Hempstead County Jail where he was booked for Failure to Register as a Sex Offender, Possession of a Firearm by Certain Persons, Resisting Arrest & Theft of Property.
Investigators later discovered that Young who lists Texarkana, Arkansas as his address, had stolen the handgun from the residence. The person at the home told investigators that her son had met Young while they were both in the Miller County Jail and that Young was invited by her son to stay at the residence until he found a place to stay.
The investigation is ongoing at this time.