Terroristic Act, Domestic Battery 3rd Degree, Four Counts of Aggravated Assault & Criminal Mischief 1st Degree
09/22/2022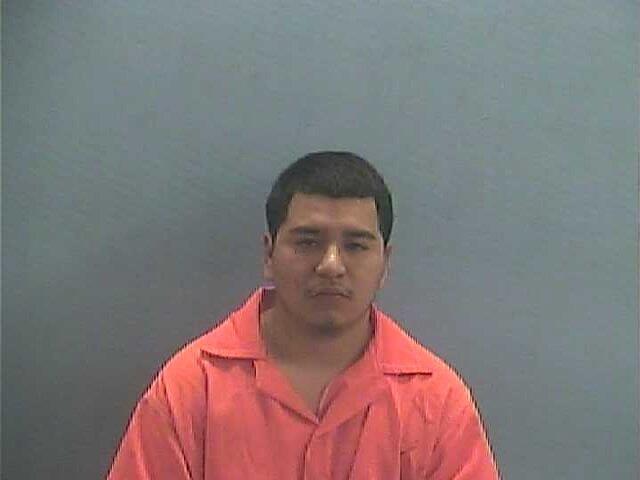 Ezequiel Damian
On September 18th, 2022, at approximately 0430 hours, Deputy Eric Garner was dispatched to 110 Pine Creek Road in reference to a shooting.
Upon arrival, Deputy Garner made contact with the caller, who stated that she her boyfriend and her Two-year-old and three-year children were asleep in the bedroom. Victim stated that they heard some loud noises believed to be gunshots. Victim stated that three gunshots, shattered the residence's front door.
Victim reported that someone had begun tearing down the bedroom door, The victim stated that when the bedroom door came open, she recognized the person as her ex-boyfriend Ezequiel Damian. victim reported that she saw that Ezequiel was brandishing a handgun. Victim told deputies that she leaped from the bed, grabbed Ezequiel's hand, and forced the handgun it in a safe direction. Victim stated that she then began to push Ezequiel out of the residence, once she got Ezequiel out of the home, she called 911.
Deputy Garner made contact with the boyfriend who stated that several loud noises awoke him. The boyfriend reported that Ezequiel shot the front door three times and had also shot his car. The boyfriend reported he had two holes in the hood area of his vehicle over the top of the motor, and had shot all four of tires on the vehicle.
Nashville Police located Ezequiel Damian, on North 11 street in Nashville, and took him into custody for Hempstead County Deputies. He was transported to the Hempstead County Detention Center and Booked for Terroristic Act, Domestic Battery 3rd Degree, Four Counts of Aggravated Assault & Criminal Mischief 1st Degree (Property). No injuries were sustained by any of the persons in the home. The Incident remains under investigation.