Public Notice
02/10/2023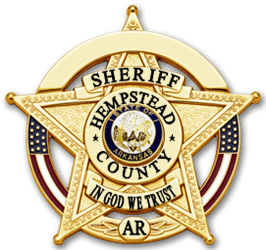 NOTICE
This is a public notice from the Hempstead County Sheriff's Office
There has been several letters with the Sheriff's Name received by citizens and business in the county from the NATIONAL CHILD SAFETY PROGRAM soliciting sponsorships for children's drug education.
PLEASE DO NOT RESPOND TO THIS LETTER THE HEMPSTEAD COUNTY SHERIFF'S OFFICE IS:
NOT A PART OF THIS PROGRAM. Please do not send any funds to this organization.
If you receive a letter just disregard.
Sheriff James Singleton