18-Year-old Arrested for Racing, Possession of Controlled Substance
02/20/2023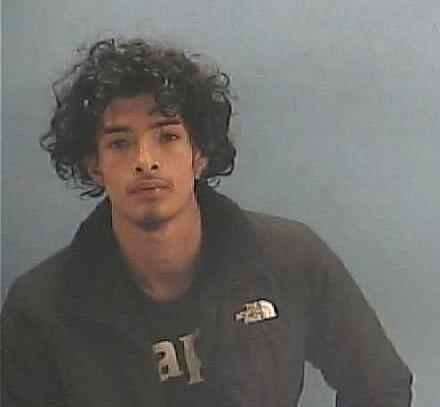 On February 18, 2023, at approximately 1221 hours, Deputy Jacob Wayne was patrolling the area of North Hervey Street when he observed two vehicles racing on North Hervey. Deputy Wayne pulled out to conduct a traffic stop when one of the vehicles a 2020 Dodge Charger, made a right onto West Ave F.
Deputy Wayne activated his lights and siren. Deputy Wayne then noticed that the vehicle made a left onto North Washington Street and a right onto West Ave E at a high rate of speed. Deputy Wayne then observed the vehicle run the stop sign at West Ave B and Hempstead 2. The vehicle started picking up speed on Hempstead 2.
The vehicle pulled into a residence at the 3900 block of Hempstead 2. The driver of the vehicle turned off the lights and exited the vehicle. Deputy Wayne apprehended a male suspect later identified as Manuel Ratana 18 of Hope.
Deputy Wayne assisted by HPD officers found what is suspected to be marijuana under the passenger seat of the vehicle and what appeared to be a grinder used to grind up substances.
Manuel Ratana was transported to the Hempstead County Detention facility and charged with No Driver's license, racing on a Public Highway, Careless and prohibited driving, failure to stop or yield, Fleeing, Possession of controlled substance sched VI.
The vehicle was impounded by Red River wrecker service.