Short Pursuit Ends in Arrest
02/24/2023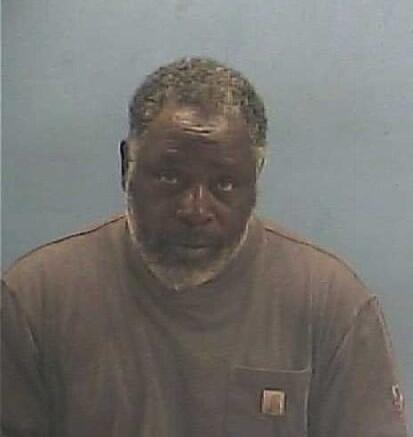 On Thursday February 23, 2023, at approximately 1420 hours Special Agent Justin Crane of the 8th North Task Force was in the area North Walker and Graham Street when he observed a red Chevrolet Z71 traveling west on Graham, at high rate of speed, being operated by a person known to him as Bernard Jones. The vehicle was being operated in such a manner Crane believed to be a danger to other traffic the vehicle was crossing the fog line, driving onto the shoulder.
Crane then activated his emergency lights to conduct a traffic stop on the vehicle for careless and prohibited driving. The driver turned on his signal light and turned into a parking lot located at 3091 Highway 32 North. As Crane began to notify Central Dispatch of the stop the vehicle sped off.
A pursuit of the vehicle was initiated by Crane, the vehicle travelled north on highway 32 and then onto Hempstead 217 Crane observed the driver Bernard Jones throw a clear plastic baggie out of the driver's side window. Crane notified other officers who were enroute to assist that the driver had thrown a plastic baggie out and requested another officer to stop and recover the item he believed to be illegal substance. As Crane continued the pursuit the vehicle turned onto Hempstead 23 stopping a residence, Crane took Bernard Jones into custody and awaited other officers' arrival.
Sgt. Daniel Oller of the Hope Police department advised Crane that he had found the clear baggie that had been thrown out and secured it until it could be retrieved. Sgt. Oller notified Crane that the baggie contained suspected methamphetamine. The baggie was secured and turned over to Investigator Jeremy Mc Bride, Deputies also discovered $2,950.00 cash on Jones person which was seized and believed to be gained through illegal conduct.
Bernard Jones age 62, of Hope, was transported to the Hempstead County Detention Center where he was booked on Careless and Prohibited Driving, Fleeing, Possession of Methamphetamine with the Purpose to Deliver & Tampering with Physical Evidence. Jones is awaiting a first court appearance.